Oooooooo, aaaaaaahhhhhh...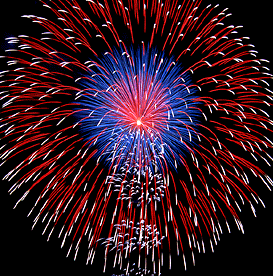 The Son heads off to Scout camp Sunday morning. New troop, new camp down on the coast of North Carolina. The Daughter, T and myself have no immediate plans for the weekend. I'm sure something will come up. (I do have a bag full of fireworks I picked up in South Carolina last summer...)
Have a happy 4th of July!