...he plays one in the movies...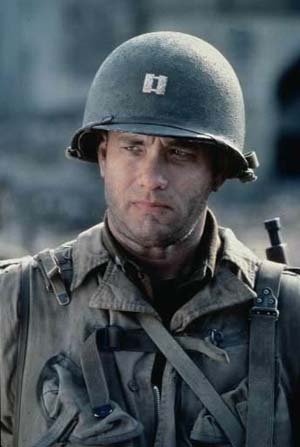 FORT BENNING, GA. — Actor Tom Hanks was inducted Thursday as an honorary member of the U.S. Army's Ranger Hall of Fame for his accurate portrayal of a World War II Army Ranger company commander in the movie "Saving Private Ryan" and for his continued commitment to honoring those who served in the war.





Besides his role in "Saving Private Ryan," Hanks was cited for serving as the national spokesman for the World War II Memorial Campaign, for being the honorary chairman of the D-Day Museum Capital Campaign, and for his role in writing and helping to produce the Emmy Award-winning miniseries, "Band of Brothers."



Hanks, who was unable to attend the induction ceremony, becomes the first actor to receive such an honor.

Source

Nope, no snark, just thought it was interesting...