Mike!
Daytime talk show king, Mike Douglas passed this weekend - he was 81. Don't know about you, but Mike's show was a fixture in my house in the 60s. Mike's easy-going, convivial personality made the show as untreatening as could be. You could expect the typical, Hollywood celebrities and personalities...
Of course, there would always be a jump in anticipation if Totie Fields were appearing...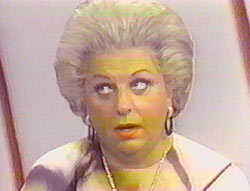 But sprinkled in with the standard Hollywood guests were folks like Alice Cooper, seen here with Mike and Peter Falk...
As middle-America enjoyed the lively banter of celebrities, they were getting to know the icons of the counter-culture on the same, friendly level.
The rest is - as they say - history.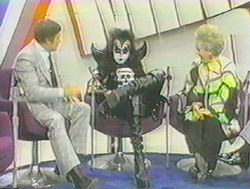 Rock on, Mike. Rock on...