Tonight! Tonight!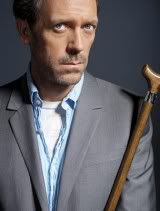 Season three of
House
premieres tonight at 8pm - REPEAT - 8pm, on FOX network.
FOX is using
House
to give their new FBI hostage negotiator show,
Standoff
a hot lead-in.
Standoff
premieres at 9pm. Hey, it stars Ron Livingston from
Office Space
...
Be there or be square...