Zappa Lives
Thirteen years after his death, there seems to be a struggle going on for the soul of Frank Zappa. The composer-bandleader-guitarist continues to inspire re-interpretations by all manner of performers, from rock, jazz and classical musicians. But who are the true keepers of the flame? Are they rockers such as the Muffin Men or the Grandmothers or contemporary bands like Ensemble Modern and the Britten Sinfonia? Or his own family, with the "heir-tight" Zappa Plays Zappa project.



For the moment, the big bands are ahead; in recent months we've had

Take Your Clothes Off When You Dance

(Cuneiform) by the New York-based Ed Palermo Big Band, and Frank Zappa's Hot Licks (and Funny Smells) (Provocateur) by Colin Towns and the NDR Big Band.



On the Towns album, recorded live at the Moers festival, the German radio band adds both orchestral pomp and self-deprecating humour to tunes such as

Be-Bop Tango

and

King Kong

. The US band has a crisper, brasher sound, with a confident, distinctly American drive in the rhythm section, but the keyboards are a tad cheesy (check out

Dwarf Nebula

).

Meanwhile, in the classical corner, last week's Late Junction featured an extended-techniques adaptation of Zappa's

How Could I Be Such a Fool

(from

Cruising With Ruben & the Jets

) performed by violinist Alexei Algui and pianist Dietmar Bonnen. David Greenberg and David McGuinness with Concerto Caledonia, who play the music of "18th century Scotland and elsewhere", put Zappa's

Echidna's Arf (of You)

alongside psalms and hymns for baroque violin and harpsichord. Zappa repertoire turns up everywhere, from the distinctly underwhelming

Banned From Utopia

to the

Gotan Project

, whose version of

Chunga's Revenge

was played to death several years ago as the interstitial "sting" at the BBC World Music Awards.

Source
I don't listen to a lot of FZ anymore. I can say I still like most of the recordings from the early Mothers up through the
Roxy/Elsewhere
band and era. The later bands were souless technicians. They were as close as you could get to human synclaviers...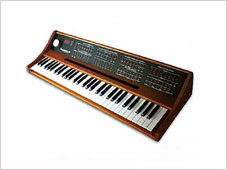 ...which delighted Frank to no end. He didn't want the humanity of the players to get in the way of the notes. But the latter day bands did a lot of snappy tunes that had no real personality. The early bands were packed with personality and the music benefitted from it.
As for this...
Dweezil and Ahmet should be taken out and shot.